Ayala Dvoretzky Z"L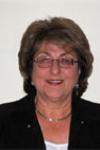 Address:
320 York St, New Haven, CT 06511-3627
Ms. Ayala Dvoretzky is the Coordinator of the Modern Hebrew Program at Yale. 
Ms. Dvoretzky has taught numerous courses in Modern Hebrew language and is the recipient of the 1993 Yale College Excellence in Teaching Prize.  Since her arrival at Yale in 1985, she has developed and taught a variety of courses, ranging from Introductory to Advanced and Upper levels of Modern Hebrew.  In response to the needs of the developing Hebrew Program, she has created courses in Israeli literature, film, culture, and identity and gender. She has also been extensively involved in teaching Directed Reading courses.  
Among her academic interests are the incorporation of media and especially film into the instruction of language, as well as the use of popular music as a pedagogical tool for in-class cultural exposure. Currently she is creating and developing a web-based picture dictionary for Elementary Modern Hebrew, as well as an advanced level, on-line multi-media reading module about Ethiopian immigration to Israel.  Ms. Dvoretzky is also interested in post–Holocaust reactions of the Israeli society, as reflected in literature and film.
Ms. Dvoretzky is an active member of the Yale community and contributes regularly to pedagogical events on campus, as well as community-wide activities. She regularly attends and participates in national and international professional meetings.